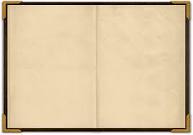 Welcome to the Storybook!
Edit
This is a central hub for any kind of story written by anyone. You can categorize them, comment on them, and build on them by posting your stories here. Links will be provided to other story sites for inspiration.
How to Post/ Rules
Edit
Please sign up for Wikia before posting any stories or writing any comments! It would be a crying shame if no one knew who wrote a beautiful story. Make sure you're logged in before posting stories!
You can make a new page specifically for your story by clicking the "Add a Page" button. From there, simply copy and paste your story into the text box, edit as necessary, add pictures, and click "Publish" or "Preview". Preview will allow you to see how it looks before you publish it, and publish makes it viewable by the public.
You may comment on other stories by using the comment box below. The comments are for constructive criticism, asking for more story, or asking questions about the plot or characters. If anyone posts comments such as "This story sux", it will be removed. However, if you say "I don't like this story because it is very boring. When was the climax?", it will remain posted.
Please don't edit other user's stories or rules, unless it is a grammatical error (Post the error in the "Edit Summary" box to prevent confusion.), or if you obtained permission. If you don't, you will be contacted, to sort out any misunderstandings.
Rules:
1. Please don't swear profusely. If it doesn't make grammatical sense, it doesn't belong here.
2. No explicit content. If it would be restricted by law to 18+ or 21+ years of age anywhere, please don't post it here. Even if you're 18 or older, that doesn't mean everyone else is.
3. Respect your fellow users. I know you've heard it all already, but we don't want to ruin someone's self esteem just because you broke up with your boy/girlfriend.
4. If you want to make a universe where other users can write stories, please make a "[Universe Name] Rules" page so people know the limitations of your world.
Coming Soon!
Edit
Community content is available under
CC-BY-SA
unless otherwise noted.